SEP Inspection
Your trusted partner for inspection solutions
Turnkey Inspection Solutions
SEP Inspection is a comprehensive inspection service provider with expertise in solar farms, wind turbines and building inspections to specialised monitoring of oil & gas assets.
We offer services ranging from thermal imaging and drone inspections to visual RGB inspections of solar PV, wind turbines, buildings and more.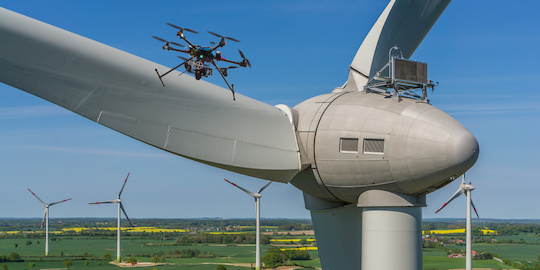 Inspection & Survey Experts
With experience in all aspects of survey and inspection, our team is well-positioned to provide accurate results quickly and cost-effectively.
We understand the importance of reliable, timely and accurate data to ensure the integrity of your assets.
Your Trusted Partner
Drawing upon the backing and experience of the wider SEP family, we offer a complete solution to our clients.
Backed by more than 35 years of experience in the surveying sector, SEP Inspection is your trusted partner for all inspection needs.
Our mission is to provide our clients with reliable solutions that maximise efficiency and minimise downtime.
Whether you need a one-time inspection or ongoing monitoring, SEP Inspection will be there with quality services and accurate results to meet all your needs. We strive to be the go-to provider for inspection services, and our passion for customer service and quality will ensure that we exceed your expectations.
About SEP Inspection
SEP Inspection delivers a range of inspection services across multiple sectors. We use advanced technologies such as thermal imaging and drones to provide accurate results quickly and cost-effectively. We are committed to providing reliable and accurate information, enabling clients to make sound decisions and ensuring their assets remain safe and secure.
Our inspection services cover a wide range of applications, including:
UAV (drone) inspections
Thermal imaging inspections
Visual RGB inspections
Building condition surveys
Solar PV farm inspections
Wind turbine blade & structure inspections
Oil & gas asset monitoring
We look forward to being your trusted partner for all your inspection requirements. Contact us today to see how we can help you.
Can we help with your project? Get in touch for a quote.